CEERS Epoch 1: Color Images Release
JWST has taken the first epoch of observations for our CEERS Survey and it is currently the largest image taken by the telescope to date! These data include NIRCam and MIRI imaging, covering near-infrared to mid-infrared wavelengths in the EGS field - a small patch of sky near the handle of the Big Dipper. We have produced a color image mosaic of all of our Epoch 1 data, which we share below, with several highlights and additional information. Epoch 1 covers less than half of our total survey area on the sky and already the images have led to new discoveries and an unexpected, but not unwelcome, abundance of never-before-seen galaxies. We hope you enjoy exploring these images as much as we have enjoyed studying them, and be sure to open the high-resolution ones to zoom in - the sheer number of galaxies we have captured so far is awe-inspiring!
Table of Contents:
We ask that reporters looking to use these images (and the higher-resolution ones linked in buttons below) follow these captioning and credits guidelines (linked here).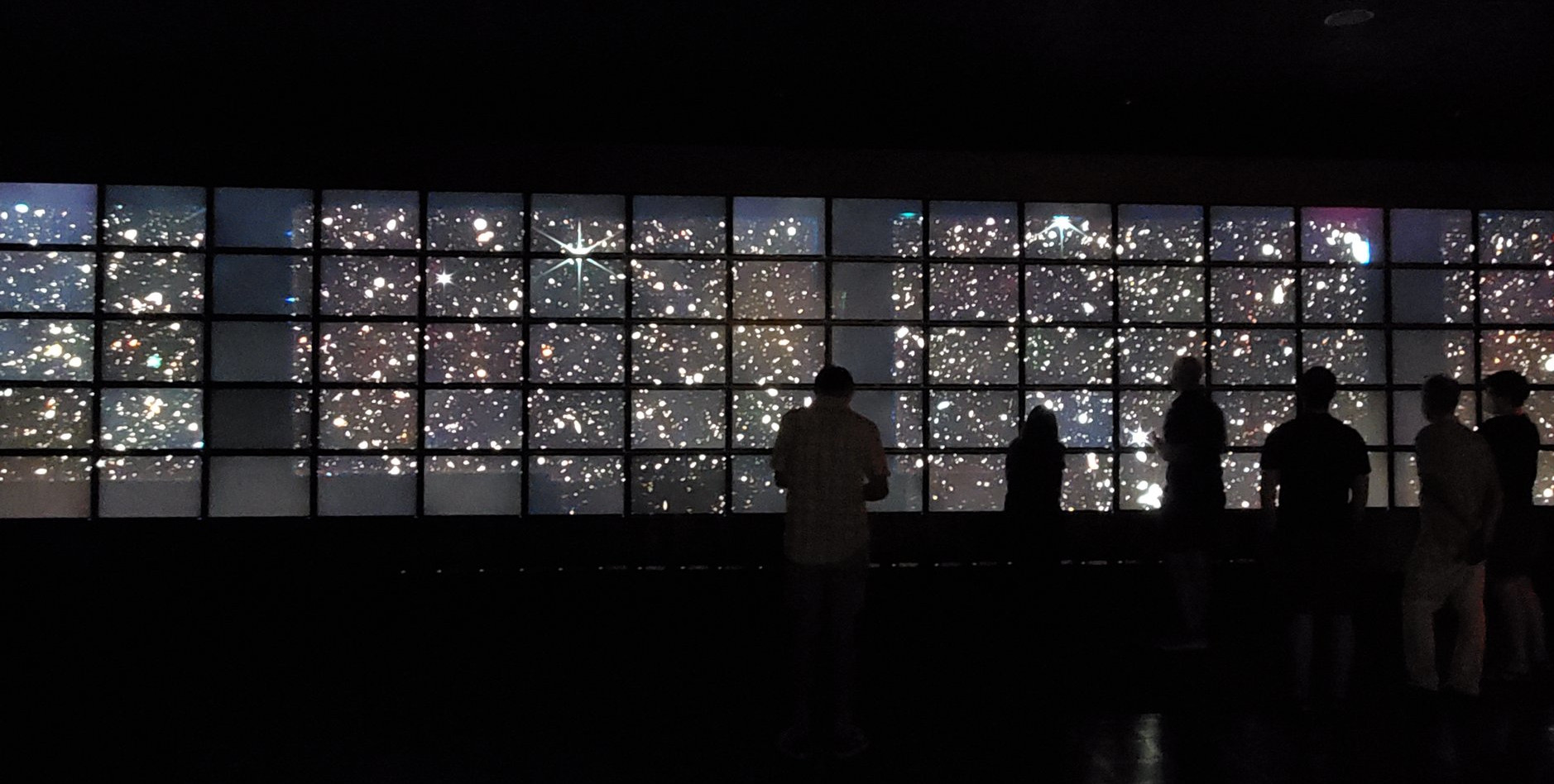 Above: Image of CEERS scientists looking at the Epoch 1 NIRCam color mosaic in TACC's visualization lab at UT Austin. Credit: R. Larson